On behalf of the Standing Committee on Social Policy and Legal Affairs, I present the committee's report, incorporating a dissenting report, entitled Inquiry into family, domestic and sexual violence, together with the minutes of proceedings.
Report made a parliamentary paper in accordance with standing order 39(e).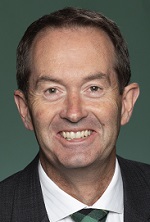 Mr WALLACE: by leave—The scourge of family, domestic and sexual violence is sadly all too familiar. Since this inquiry commenced in June of last year, more than 40 women will have been murdered at the hands of a current or former partner. Countless other women, children and men will have experienced non-lethal family violence and abuse. Sometimes we see the names and faces of the victims on our screens, but more often than not family violence remains hidden. What we do know is that the impact of this shocking violence and abuse is profound and long-lasting on victim-survivors, on their families and friends and on the very fabric of our society.
Recognising the need to stem this violence, governments across Australia came together in 2009 to establish the National Plan to Reduce Violence Against Women and their Children. Many achievements have flowed from the national plan, including the creation of Our Watch, the Stop it at the Start awareness campaign and national support services such as 1800 RESPECT. Importantly, through the national plan the community has begun to grapple with the cultural change that is necessary to prevent violence from occurring in the first place. More people are now willing to speak up and to challenge the attitudes and behaviours that lead to violence. However, there is much more work to be done. Despite significant investments from governments of all jurisdictions and all political persuasions, it is clear that the national plan has not achieved its objective of a significant and sustained reduction in violence against women and their children. As a nation, we can do better and we must do better.
This inquiry was an opportunity to reflect on the successes and shortcomings of the national plan, to hear from experts in the field about what has and what has not worked and to identify opportunities to ensure that the next national plan leads to a meaningful reduction in family, domestic and sexual violence. It should go without saying that the committee took this task very seriously. The committee carefully considered around 300 submissions and held 90 hours of public hearings over the course of 16 days. The committee also held to in camera hearings where it heard from individuals about their lived experience of family, domestic and sexual violence.
In this report, the committee has made 88 bipartisan recommendations which seek to inform the development of the next national plan. These recommendations are wide ranging but can be grouped under five main themes. First, the next national plan should involve a more uniform approach across Australia but one that recognises the many different forms of family violence and the diversity of victim-survivors and perpetrators. This should include the development of a uniform national definition of family, domestic and sexual violence that takes account of non-physical forms of violence, such as coercive control, financial abuse and technology facilitated abuse.
Second, the next national plan must seek to engender a culture of accountability while also providing more support to the specialist family violence workforce. All Australian governments should be held to account through hard targets. Similarly, while the committee has called for more secure funding for frontline services, ongoing monitoring and evaluation is critical to better understand what works, what does not and why. To support these recommendations, the committee has proposed to establish a national commissioner who would have independent oversight of the next national plan.
Third, education is critical. There remains a need for greater awareness and understanding of the many forms of family, domestic and sexual violence and the causes, the impacts of this violence and the ways in which it can be prevented. The committee has recommended a continued focus on primary prevention; the rollout of universal, age-appropriate respectful relationships and sexual consent education; and measures to help workers in the social services sector identify and respond to violence.
Fourth, in the response to family, domestic, and sexual violence, the welfare of victim-survivors and their children should be paramount. The next national plan should seek to improve victim-survivors' access to specialist services as well as housing, legal aid and financial assistance. The committee has recommended improvements to risk identification, including ensuring that coercive control is recognised as not only a form of abuse in its own right but also a precursor to severe physical abuse and, in fact, homicide. The committee has also made recommendations for improving services to victim-survivors in times of natural disasters, informed by our experiences during the COVID-19 pandemic.
Finally, the next national plan must continue to hold perpetrators to account for their use of violence. This should include increased penalties for breaches of domestic violence orders and improved information sharing about perpetrators. The committee has also recommended more research to better understand why perpetrators choose to use violence and an increased focus on evidence-based programs to change perpetrator behaviour.
In closing, I would like to thank members of the committee. I would like to thank many organisations and individuals who have contributed evidence to the inquiry. In particular, thank you to the victim-survivors who shared their experiences with the committee. We acknowledge your courage in speaking out and advocating for change. The hard work and dedication of the members of the committee, many of whom are in the chamber this morning, was, quite frankly, very commendable. This was, in some cases, quite harrowing work, and the work that the members did really speaks volumes. It was an 88-recommendation bipartisan report. I'm very, very proud to stand here and say that this is parliament at its best, when we really do recognise that the line which runs up the centre of this floor doesn't exist when it comes to the welfare and security of victims-survivors of domestic violence. The committee hopes that this report will contribute to our collective national effort to end family, domestic and sexual violence. It is perpetrators who are responsible for their use of violence, but everyone has a role in speaking up to make change and to stop violence before it starts.
The government has already acted in the budget on a number of these 88 recommendations. I'm very pleased to see that, on a number of those 88 recommendations, the government is taking a very leaning forward approach. It announced some of those things just last night, so we are on the road towards zero. The committee implores all Australian governments to consider this report carefully and to act on its recommendations with urgency. I commend the report to the House.