The weekend just gone I had a terrific Saturday night with my wife, Leonie. We attended the Pacific Lutheran College rendition of Grease, and we had an absolutely fantastic time. There were 44 students and seven staff. We hadn't been to a live theatre performance in so long, and we had such a good time. The quality of the students' performances was just amazing. Often, when you go to one of these school musicals, there are a couple of stand-out kids and the rest are uh-uh-uh, but this one was fantastic. All the kids' voices were just amazing. They were great actors and great singers. Of course, most of the staff did the music, and that was first-rate as well. A huge shout-out to Pacific Lutheran College for your performance of Grease. All the staff, the crew and the actors were just amazing, so congratulations.
On Sunday morning I attended the Montville Tennis Club. They've been open since 1925, but their numbers had dropped down to 14 members and they were operating on some very, very old and worn tennis courts. Quite frankly, the club was really withering. But, to their great credit, they amassed some $276,000, with only a very, very small contribution from, I think, the local government and no funding from the state or the Commonwealth. This really excited me, because it was the community that banded together and raised this money. They built a new clubhouse, put new courts in—
A division having been called in the House of Representatives—
Sitting suspended from 16:18 to 16:28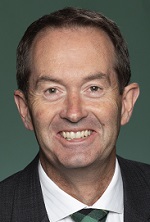 Mr WALLACE: When it comes to tennis, there are highs and there are lows, but it was all highs on Sunday morning—such a great community spirit. The club started out with just 14 members before it was rejuvenated, and now it has 88 members and such terrific spirit. I want to send a huge shout-out to Wayne, Brett and the coach, Ian, and all of the management committee, for getting such a terrific grassroots club off the ground and really breathing life into it.
I also want to give a big shout-out to Chris Bond and Bridie Keane, two Paralympians who are just about to leave for Tokyo. Go and do us proud, Bridie and Chris, because you are everything that the Sunshine Coast should be and everything that Australians should be. Go well in Tokyo.