On behalf of the Joint Standing Committee on Foreign Affairs, Defence and Trade, I present the committee's report, entitled Inquiry into Australia's defence relationships with Pacific island nations.
Report made a parliamentary paper in accordance with standing order 39(e).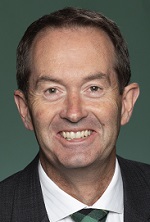 Mr WALLACE: by leave—Australia is historically and indelibly linked to its neighbours in the Pacific islands. Our shared history of endurance and mutual assistance during times of major international conflict, natural disaster, climate change and pandemic has forged links with our Pacific island family which go beyond statehood and diplomacy. Our people-to-people links forged over centuries are at the core of this deep understanding, and defence relationships play a significant role in creating and maintaining this unique connection.
Defence and security challenges faced in the Pacific are now more prevalent and complex than ever before. It behoves all members of our Pacific family to be aware of emerging issues and to face them together in an organised, collaborative and coordinated manner. As a regional medium power, Australia bears significant responsibility for creating the environment and providing the means to achieve just this. From fisheries management, protection and surveillance to humanitarian assistance and disaster relief, intelligence collection and sharing, climate change and the global pandemic, Australia's Defence Organisation stands ready to play its part in the Pacific step-up.
There is, however, more to be done. As the committee heard throughout the conduct of the inquiry, there are several existing and proven defence initiatives and programs which contribute significantly to the Pacific step-up. These include the longstanding Defence Cooperation Program and the Pacific Maritime Security Program. The committee also heard that there are ways to improve these initiatives as well as new and innovative ways to forge, deepen and strengthen ties between members of the Pacific family. This is where the future of Australian defence relationships should be focused.
While the conduct of this inquiry was impacted by COVID-19, the submissions received and evidence heard at public hearings were of the highest quality, and the committee thanks all of those who contributed to it. In particular, the committee thanks those members of the diplomatic corps whom we held a roundtable with, and the committee is very keen to ensure that that is an ongoing arrangement that we make with members of the Pacific diplomatic corps.
This report and its recommendations reflect the committee's belief that Australia's defence relationships in the Pacific are extremely important, are becoming increasingly so and that additional efforts can and should be made to ensure the security of our region in the years to come.
I would like to thank all members of the Defence Subcommittee of the Joint Standing Committee on Foreign Affairs, Defence and Trade for their efforts in this inquiry. I would like to thank all those who made submissions, particularly those members of the diplomatic corps who took part in that roundtable and, of course, I would like to thank members of the secretariat that worked hard in putting this report together and also previous members as well. I commend the report to the House.